First, it is important to know that many families experience conflict.
The family is often our first and most lasting connection to the world. Family relationships are often the most influential in development and wellbeing. Although the people in the family may remain the same, the way each relates to one another does not. The relationships change as different members of the family grow and change. However, not all members of the family are always ready for the changes at the same time. Well functioning families are comfortable with a good balance of togetherness as well as moments of separation.
If you are feeling helpless to resolve your family's issues and overwhelmed, you are not alone. Almost all families experience conflict as they negotiate the rocky terrain of living and loving together. While having some conflict within your family is to be expected, there are times when it can be extremely helpful to draw from third party guidance and support in a safe space. If your children are acting out because of a recent event (death, illness, or divorce), engaging in unhealthy behaviors (risk-taking,being physically or verbally abusive), or you and your co-parent are struggling to have effective conversations about your children or other important family matters, you may need to seek the guidance of a family counselor. With a CCS therapist serving as your coach, mediator, and guide, you can face these challenges in a well-informed supportive relationship.
Family Counseling Can Provide A Safe Space For Healing
Counseling can be a very effective means for repairing family wounds, especially if you're motivated and are committed to attending regular sessions and practicing the tools at home. Setting aside a time and space in which family members can slow down, express themselves, and listen to each other with empathy and compassion can be extremely therapeutic. By having a family dialog in a calm and controlled environment, you can begin to honor each other's emotions, perspectives, and experiences without reacting from a place of fear, disappointment, or resentment. Moreover, we can help you attend to your children's emotional needs and empower them to focus on emotional health in the face of family conflict. As a professional specially trained in the art and science of family counseling, we can help you harness your existing strengths as a parent while also teaching you new parenting tools and strategies, including setting appropriate boundaries with your children, coming up with a parenting plan with your co-parent, and using approaches based in Positive Discipline.
Family counseling can also help you mend your relationship with your co-parent, whether you are married or divorced, live separately or in the same home. During sessions, you and your co-parent can learn to effectively communicate your concerns about your children. More importantly, you'll be able to develop a concrete parenting plan that honors both of your goals and values as parents and be able to practice implementing a family plan with your children in order to get everyone on the same page and find collaborative solutions.
Last but not least, your children will have the opportunity to voice their worries, fears, and frustrations as they open up to a trusted, nonjudgmental, compassionate ally. They can also learn powerful, long-term communication skills and discover ways to regulate strong emotions like anger, sadness, and anxiety.
Enhancing Positive Parenting Skills
Research shows the importance of considering emotions as part of the parenting process. An ideal time for bonding with and offering guidance to your child is when he/she is emotional. Emotionally charged moments can be opportunities for trust building, intimacy and teaching.
In a confidential and nurturing therapeutic environment, I will assist you to:
learn to be aware of your child's emotions;
listen empathically and validate his/her feelings;
help him/her find words to label their feelings;
set appropriate limits;
explore strategies to solve the problems at hand
Your parenting style can influence how prepared your kids are to deal with life situations. Poor life skills can lead to dysfunctional habits and conditions.
Emotionally in tune parenting styles produce emotionally healthy adults.
To learn more about sessions for teens, please visit our teenager counseling page.
Whether you're struggling to manage family conflict, a child's challenging behavior, or are having trouble communicating with your co-parent, family counseling can help you break free from negative patterns occurring in your household.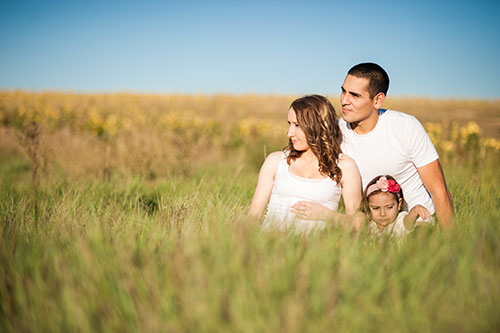 Hours:
Monday - Friday, 7:30am - 9:00pm

Same-day appointments may be available
Call to make an appointment
(203) 873-1110