While having a new baby in the house can be a source of immense joy, it can also bring about intense feelings of stress, depression, anxiety, trouble asking for the support you so desperately need, and problems interacting with your spouse and other children in the house.
According to American Psychological Association, some 9 to 16 percent of women experience Postpartum Depression (PPD) or Postpartum Anxiety after childbirth.
With Postpartum Anxiety, a mom may have constant worries about the baby's health and development, her ability to be a good parent, and how she's going to balance work and home or care for multiple children. She may become restless and moody, or experience physical symptoms like a rapid heartbeat, dizziness, nausea, or insomnia. Women who have a history of anxiety or OCD are more prone to develop this after giving birth.
There are currently two overarching treatment options for Postpartum Anxiety and Depression: psychotherapy and antidepressants.
Research often suggests psychotherapy should be the first line of treatment before medication. If we decide together that short-term medication use is best, I will refer and continue to work very closely with a psychiatrist that can assist in this.
I know how difficult it can be to find alone time after having a baby and I, therefore, am happy to offer counseling both at the office and IN-HOME for mothers who have recently given birth at a time that convenient for them.
While I tailor my approach to the individual new mom, I have had a great deal of success utilizing Interpersonal Psychotherapy for treating PPD and Postpartum Anxiety. IPT is a time-limited form of therapy (12-16 weeks) and the main goal is symptom relief. Using IPT, I will be a directive and active participant in the treatment, continually making new insights regarding the sources of a new mom's distress. I will also teach you communication skills to assist in building stronger relationships, support networks and increased confidence. IPT is based on the premise that postpartum distress is rooted in four "problem areas":
Grief: Acknowledging the losses that occur to sense of self or changes in relationships
Role Transitions: Life stage transitions and social transitions including loss of independence and changing social networks.
Interpersonal Disputes: Ones that frequently occur after the birth of a child including unmet expectations and intimacy struggles within partnerships.
Interpersonal Deficits: Looking at struggles with attachment in other relationships that may be causing distress.
I also utilize Cognitive-Behavioral Therapy to help new moms gain control over her negative, self-destructive thoughts, so she is better able to change them. I will work with a mom to identify and acknowledge her automatic thoughts, evaluate these thoughts and become aware of when these thoughts are not helpful, explore and change underlying beliefs, differentiate between realistic and false threats, and develop new and more helpful perspectives.
It is no surprise that having a baby is a transition for the entire family. I provide Couples Therapy to help new parents adjust to changes in their relationship during this time. In a couples therapy setting, recurrent negative patterns within the relationship will be addressed and couples will learn communication and listening strategies necessary in developing empathy for each other and working through these challenges. Often in postpartum work, couples therapy will address issues related to fluctuations in moods, changing dynamics in a relationship, intimacy challenges, or individual needs that may be interfering in connection.
In some cases, even the anticipation of having a baby can cause problems within the individual partner or couple before the baby even arrives. Each partner must get used to the idea of this monumental life-changing event, including role transitions, loss of independence and differing priorities, which can be very challenging. I also offer counseling to help parents adjust BEFORE the baby comes. While you can never completely prepare for what it will be like once the baby arrives, talking about some of these issues beforehand will aid in making the process easier and less scary.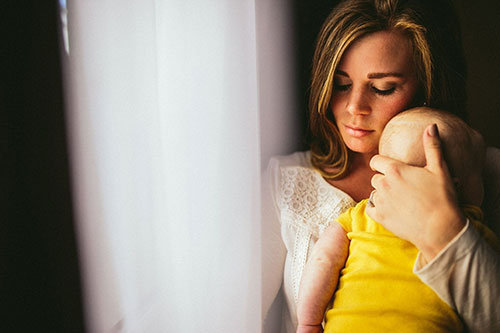 Hours:
Monday - Friday, 7:30am - 9:00pm

Same-day appointments may be available
Call to make an appointment
(203) 873-1110