Individual therapy can help you build healthier relationships in all areas or your life - career, academia, marriage, friendships, athletics, and hobbies.
Individual therapy can also help you overcome difficulties with trauma, mood, and relationship issues. I strive to support and promote constructive change in your emotional health and relationships. Together, we look closely at what is causing feelings of dissatisfaction, lack of motivation, fear and pain.
Our approach to individual therapy is a blend of Psychodynamic, Cognitive Behavioral, Strength-based, Depth, Relational and attachment therapy. Together, we will bring awareness to the unconscious patterns, body's structure and habitual thoughts. This will enable us to expand your ability to tolerate feelings and sensations and to access core beliefs which shape your life, relationships, and self-image.
First, you must feel safe
Therapy begins with your making sure you feel comfortable with me. Then, I will give you all the time you need to tell me your story - why you think you need therapy or anything else you want me to know. Together, we will discuss goals for therapy, so you feel assured we are on the same page about what you want to get out of the experience.
We talk about your past if it is relevant
I will conduct psychodynamic therapy with you - exploring your past history and its relevance to your current life - if we agree that your childhood experiences are an important source of your reason for coming to see me.
We all learn countless lessons about life in our formative years: about love and relationships, our self-worth, whether we are secure from abandonment, and whether we can count on others for support when we are in need. Some lessons can become deeply ingrained in our unconscious, and influence our emotions and behaviors as adults.
My job is not to help you blame your parents, but to figure out with you what the unhelpful lessons were, assist you in learning new strategies for making adult life more successful, and guide you to the point where you can say, "Ok, what happened to me in the past did happen and it's part of my history - but let's let it belong to the past and no longer control how I live my life now."
Sometimes, it's not necessary to go into the past
With many of my clients, we stay focused on dealing with the current life problem, and deep exploration isn't necessary. If that's your situation, I may conduct emotion-focused therapy.
Our brains are designed to create emotions so they can give us important information about what our needs are in order to lead healthy, balanced, lives. But it is often difficult to know what our true emotions are. Or we may sense them, but don't feel comfortable staying present with them.
My job is to help you discover and experience your true feelings about a situation, and then help you reflect on what that feeling is trying to tell you, so you can then get what you need. I work gently but I also help you stay focused. On the other hand, I won't ask you to wallow in pain. I will help you to be aware of feelings, to notice and observe them, without getting stuck in them.
If you are already being overwhelmed by your feelings, I will help you get some distance from them, often teaching the practice of mindfulness. It is not helpful to get mired in painful emotions, but it is invaluable to know what your feelings are, honor them as part of you, and listen to their message.
The bottom line: treat yourself with compassion, self-acceptance, and a belief in your own power to make life work
Ultimately, I believe therapy is about learning how to treat yourself with a compassionate, loving voice, and accept yourself even while growing and making changes in your life. You can have profound insights and self-knowledge, but if you still treat yourself harshly and try to solve your problems by mercilessly pushing yourself, your life will not improve. I strive to listen to the way you treat yourself, and help you develop a voice inside you that is honest with yourself, while still compassionate, proud, and empowering.
Areas that we specialize in helping you:
healing from loss or trauma
building skills and self-esteem
family and early life issues
cross-cultural realities
LGBTQ Issues
career counseling
life transitions
Mild-to-moderate depression
Recovering from a loss, break-up or betrayal by a partner or family member
Difficulties making relationships work
Anxious feelings that won't go away
Feeling a lack of contentment with how life is going
Feeling stuck with important life decisions
The desire to heal a wound or trauma from childhood
Self-critical thinking that's interfering with enjoying life
Self-exploration and personal growth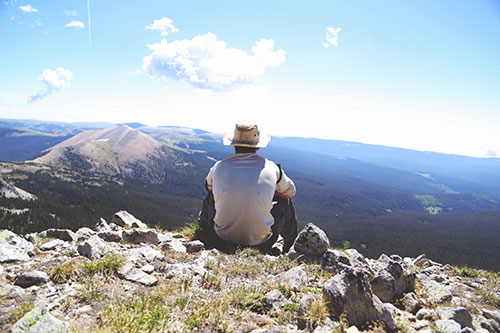 Hours:
Monday - Friday, 7:30am - 9:00pm

Same-day appointments may be available
Call to make an appointment
(203) 873-1110