Teenagers & Life Transitions
Adolescence (age 12-21) is an exciting time to be a human! We experience a spectacular rate of growth not only physically, but also emotionally, and cognitively. The world begins to open up and become larger than it previously had been for us. This brings with it a host of ideas and questions as well as an incredible energy with which to pursue them!
Adolescence can also prove trying for a young person and for parents. It can be a time of increased conflict and pain as the adolescent's healthy and natural drive for increasing autonomy bumps into a parent's healthy and natural drive to protect and set limits. Issues relating to friends, drugs, dating, sex, and education can be a constant source of debate. They no longer feel like kids, but they aren't quite adults yet either. This can lead to feeling misunderstood, angry, and trapped. If a young person has also had to deal with unexpected trauma and loss, these issues can become even more difficult to navigate.
Therapy can help teenagers find more constructive ways to communicate, improving the relationship to self and others, and lay a foundation of self-confidence needed as they transition into adulthood. I work with teens to build a relationship in which they feel feel valued, respected, and supported.
Here are just some of the issues that I work on with teens:
academic pressure
struggles with parents/siblings
social pressures/trying to "fit in"
body image/self esteem
substance use
navigating new romantic relationships
managing with the loss of someone close
divorce
*A Note on Confidentiality and working with minors
My approach to working with adolescents is to hold what they tell me in confidence. This confidence allows the teen the safety and freedom to discuss things with me that they might otherwise not bring up, the same way it allows an adult to confide in a therapist. However, in cases where I feel that the minor's safety is in jeopardy, I will immediately contact the guardian. Further, as the legal guardian of a minor, you are legally entitled to know what goes on during therapy sessions with your child.
I invite you contact me with any questions about therapy for your adolescent.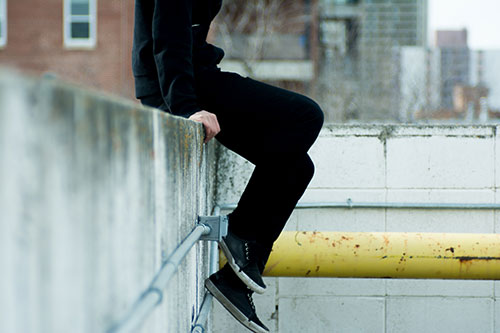 Hours:
Monday - Friday, 7:30am - 9:00pm

Same-day appointments may be available
Call to make an appointment
(203) 873-1110